When dressing your windows, it is always important to consider certain factors before deciding on the right curtain for your home and business. Whether it's the style, fabric, and or budgeting aspect; our team at Empire Window Treatment (EWT make blue and send to EWT Manhattan)will ensure the best possible experience when having your curtains chosen.
Here are a few things to consider when looking into curtains:
Taking Measurements
The first thing you need to do is measure the window frame. This will give you a good idea of how much fabric you will need and what size curtains to look for. Window frames vary between the living room, bathroom, etc. Keep in mind the windows you'd like to place curtains on and be sure to let our designers know! Being a few inches off can dictate a window treatment significantly. Our highly professional (make blue and send to why professionals should page) designers will help with the process of taking measurements and guiding you into which fabric and style best suits your home decor and more!
Style
Take into account the style of your home or commercial property. Hanging your curtains can range from a variety of styles. By examining your wall color, floors, and the overall design of your place, our experts will be sure to help guide you in picking the right curtains. Curtains depend highly on furniture and other aspects of the room. Between the different styles offered, some curtains allow more sun than others. Be sure to discuss with the designer your preference for lighting, soft furnishings, and more. Our styles range from, sheer, motorized (make blue and send to motorized), and so many more to choose from. If you have a more traditional décor, then look for curtains (make blue and send to how do I clean my curtains) that will complement that. However, if your home or business place is more modern, then you can get away with something a little more funky and unique.
Color Scheme
Consider the color scheme of your room. If you are looking for a dramatic look to you room (room make blue and send to window treatment for your bedroom windows), be sure to consider colors and patterns that fit right for you. From solid to printed curtains, any style you choose we can work with you! You want to make sure that the curtains you choose will either blend in or complement the colors of your walls and furniture. The color scheme is super important to take into account whether it's for your home or workplace.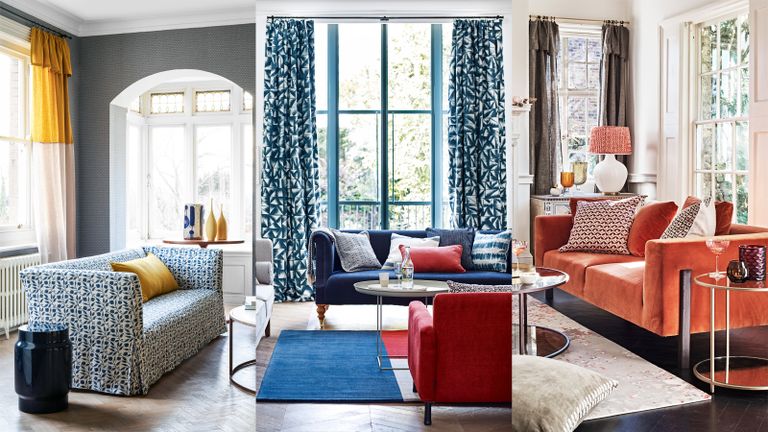 Fabric Choice
Another thing to think about is the fabric of the curtains. If you live in a place with a lot of humidity, then you will want to stay away from materials that can mildew easily. Cotton curtains are always the better option. If you are looking for a soft elegant look, sheer curtains can be an option but be sure to ask our designers about privacy control! With many of our curtain options, be sure to ask our experts about the maintenance of the fabrics to better care for them. Most of our curtains are dry clean friendly. Our team will ensure you the proper fabric choice when designing your home (make blue and send to EWT Manhattan Residental) and business (make blue and send to EWT commercial).
Budgeting
Finally, you need to take into account your budget. It is quite easy to say "yes" to every beautiful option available but it is crucial to take into account your budget. Especially when dealing with big project spaces, curtains can be a bit pricey. But with the right team and budgeting, we can ensure that the comfort of getting your curtains prepared and placed will be a breeze.
Keeping all these tips in mind will allow you to choose the proper curtains for your home and business. Having the right design team is crucial to making the design process as smooth as possible. With Empire Window Treatment, there is no "I" in "team"!