Window Blinds in New York: Stylish Solutions
Enhance your space with our stylish window blinds in new york. Choose from a wide range of designs and materials for a chic and functional window covering solution.
Get Your
25% OFF

For First Service
Get the best window blinds new york
Contact us today and schedule a meeting with us to buy the best blinds for apartments in NYC from our collection.
Our different types of Blinds
WOOD BLINDS
Add natural elegance to your windows with our exquisite wood budget blinds NYC. Crafted from premium materials, these blinds offer timeless beauty and exceptional light control for any space.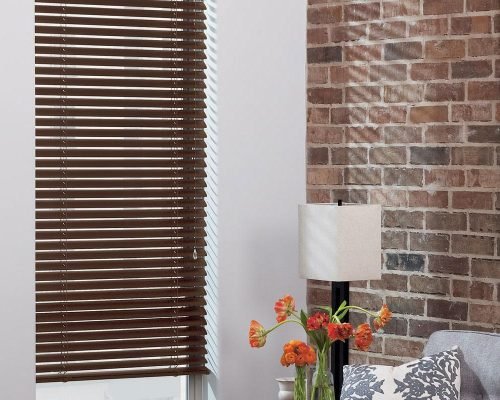 MINI BLINDS
Discover the perfect balance of affordability and functionality with our mini blinds NYC. Available in a variety of colors, these versatile blinds are ideal for smaller windows and offer privacy and light filtering options.
VERTICAL BLINDS
Create a sleek and modern look with our vertical blinds installation NYC. Designed to fit large windows or sliding glass doors, these blinds provide excellent light control and privacy while adding a touch of sophistication to your space.
FAUX WOOD BLINDS
Enjoy the luxurious appearance of real wood custom blinds NYC with the durability and moisture resistance of faux wood. Our faux wood blinds in New York offer a stylish solution for any room, combining beauty and practicality effortlessly.
The Best Services
Just For You
WHY TO BOOK THE APPOINTMENT WITH US?
The Beauty and Functionality of Window Blinds.
One of the greatest advantages of window blinds is their ability to enhance the aesthetic appeal of a space. With a wide range of materials, colors, and designs available, you can easily find blind installation NYC services that complement your existing décor or create a striking contrast.
Whether you prefer the warmth of wood blinds, the sleekness of aluminum blinds, or the modern vibe of fabric blinds, there's an option to suit every style and preference
But window blinds are not just about looks; they also offer numerous practical benefits. One of the key advantages of these new york city window treatments is light control. With blinds, you have the power to adjust the amount of natural light entering your room, creating the perfect ambiance for any occasion.
Whether you desire a bright and airy space or a cozy, dimly lit atmosphere, simply tilt the slats or raise/lower the blinds to achieve your desired lighting effect.
Privacy is another crucial factor that our window blinds NYC excel at providing.
With just a simple adjustment, you can shield your living area from prying eyes, ensuring a sense of seclusion and security. This feature is particularly valuable for homes situated in busy neighborhoods or high-rise buildings.
Window blinds also offer insulation benefits, helping to regulate the temperature inside your home. During hot summer months, closing the blinds can prevent excess heat from entering, keeping your rooms cooler and reducing the reliance on air conditioning.
In colder seasons, properly insulated blinds can help retain warmth, minimizing heat loss and saving on heating costs.
Maintenance and upkeep are a breeze with window blinds. Unlike curtains, which require regular washing or dry cleaning, blinds can be easily cleaned with a quick wipe using a damp cloth or gentle vacuuming.
This convenience makes blinds an ideal choice for busy individuals or households with pets and allergies.
In addition to their functionality, window blinds are built to last. High-quality blinds are designed with durability in mind, ensuring they withstand daily use and maintain their attractiveness over time.
Investing in blinds is a wise decision, as they offer long-term value and can endure the test of time.
So, whether you're looking to revitalize your living room, enhance your bedroom's privacy, or upgrade your office space, window blinds provide the perfect solution. Experience the beauty, functionality, and versatility that blinds bring to your home or workplace.
Let your windows become a reflection of your style and a source of joy and comfort in your daily life.
INTRODUCING Empire Windows Treatment Center
Welcome to Empire Windows Treatment Center, your premier destination for all your window treatment needs. We specialize in providing top-quality blinds, shades, shutters, and curtains to transform your windows into stunning focal points. 
With a wide selection of styles, materials, and colors, we offer the perfect solutions to match your unique taste and enhance the ambiance of any space. Our knowledgeable staff is dedicated to providing exceptional customer service, ensuring that your experience with us is seamless from start to finish.
We offer a wide range of window treatments, including blinds, shades, shutters, and curtains. Whether you're looking for privacy, light control, or enhancing the aesthetics of your space, we have the perfect solution to meet your needs.
Absolutely! We understand that every window is unique, which is why we offer customized window treatments. Our experts will work closely with you to understand your preferences and measurements to create tailor-made window treatments that perfectly fit your windows and reflect your personal style.
Yes, we offer professional installation services to ensure that your window treatments are properly and securely installed. Our skilled installation team will take care of all the necessary measurements and handle the installation process, saving you time and ensuring a flawless finished result.
These guys are absolutely terrific. Not only did Eli show up on time to make a sale, he was actually early to do the installation. C'mon who ever heard of contractors being on time on both ends? Great customer service and I got my blinds earlier than I expected …. and they are exactly what I wanted. You will make a huge mistake and waste your time using anyone else for you window coverings. NO NEED TO COMPARISON SHOP. Eli is the one!!!
Brenda Goodhart
June 2, 2023
What can I say. Eli is an amazing representative. He recommended motorized roller shades and they look spectacular. My wife who is probably the most hardest pleasing woman in the world raves about these blinds. I would recommend the motorized shades to everyone. Simple easy to use. Thank s Eli
Vladimer Aulov
February 24, 2023
I purchased a wooden shade for my bedroom 2 1/2 weeks ago and am very pleased with it. The solid wood looks lovely next to my bookcases and contrasts well with my blue walls. The remote device for lifting and lowering the shade is convenient. Ely, my salesman and installer did a great job. He came to my apartment with large selection to show me. The delivery installation were on time and perfect. I have only nice things to say about this experience.
Joan Yablon
January 8, 2023
Empire window did an incredible job with all our window treatment! Eli from the team was incredibly helpful and patient as we had to go back and forth several times. He was creative in find solutions for an unconventional set of windows and limitations and we couldn't be happier with the results! The prices are also unbeatable and I'm glad to say the the quality is superb. We have motorized shades in our bedroom that are so quiet, Venetian blinds for our office and beautiful linen drapes for our living room. Highly recommended!
maya naveh
December 12, 2022
I've used Eli at empire blinds twice. He is quick and efficient! Good prices, he also has a great eye for style (which I don't). Very happy with their service and our blinds!
Brendon
September 14, 2022
Eli was great, professional and communicative during the whole process of getting shades for my new apartment!!!! He made it quick & easy from the consult to the install!! Would def recommend to friends and family!! Thanks so much again for the awesome shades!!!
Eric Gerson
July 27, 2022
5 stars for Eli and Empire Window Treatment Center! Our Hunter Douglas Silhouette blinds were a disaster-a filthy mess( believe it or not we had them installed in 1997). During our apartment renovation our decorator insisted that we would have to throw them away and spend thousands of dollars on new blinds. I called Empire Window Treatment Center and Eli came over, looked at them and assurred us he could clean them and get them to look brand new. My wife and I, as well as our decorator were all a little skeptical, but sure enough, when Eli brought them back they were spotless and indeed looked brand new! As an added bonus, Eli is a really nice guy. Thanks Eli!!
Andrew Kramer
April 28, 2022
Ellie is the go to for blinds! I told him I want simple back blinds for my barbershop. He said no problem showed me the product and killed it ! He is very easy to work with , fast and clean installation! Would highly recommend this company for window treatments
Scissorhands Barbershop
April 8, 2022
Fantastic find. The service and shades itself are high in quality. The sales representative keeps his word, comes on time, delivers exactly what we needed, installs shades in no time. Price for installment is included in total price. A tiny con: When I was still shopping around and asked the company to wait for a while it was obvious, they got offended. Overall it was good experience and satisfaction with the final result.
Elena Ivanova
February 25, 2022
Working with Eli was a positive experience. He had really beautiful swatches, and helped me choose solar and blackout shades. All my windows are custom size. He was patient, polite and professional. The window treatments look great, and I am considering ordering some roman shades or curtains to complete the look.
Sasha S.
February 14, 2022
Our Address (By Appointment Only)
180 Lexington Ave, Ent 31th street, 
New York, NY 10016
empireblindsandcarpet@gmail.com