Save 35% Off
Custom Window Treatment
Decorate your windows with our best-quality shades
Make your window look and function at its best with our top-of-the-line collection of Window shades New York. Choose the shades that suit you the best from our collection. 
Get Your
25% OFF

For First Service
Get the best shades for your window today!
Contact us today and schedule a meeting with us to buy the best shades from our collection
Our different types of SHADES
Take our collection of shades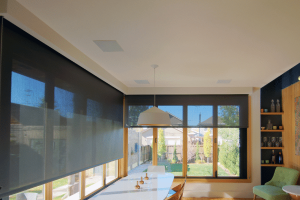 Roller and Solar Shades
Get maximum UV protection and regulate light by using roller and solar shades for windows.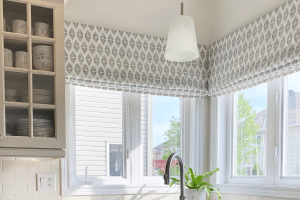 Roman Shades
Give your windows a classic and elegant look with these soft, yet efficient window shades.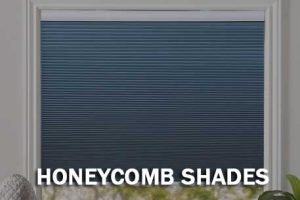 Honeycomb shades
Acquire the maximum energy efficiency with honeycomb window shades with unique structures.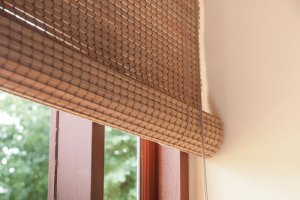 Woven wood shades
If you are looking to give your rooms and windows a rustic and organic look, look no further than our woven wood shades.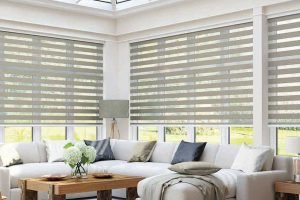 Dual Shades
A fantastic combination of sheer and opaque shades, dual shades are perfect to let in light while protecting privacy.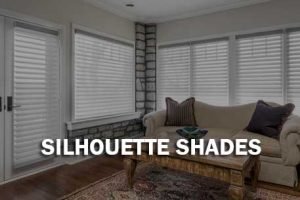 Silhouette shades
Filter as much light as you want as well as protect your privacy with our top-notch silhouette shades.
The Best Services
Just For You
WHY TO BOOK THE APPOINTMENT WITH US?
Discover the Beauty and Functionality of Shades: Enhance Your Windows and Home
Window treatments are a great way to enhance the aesthetics of your windows as well as your home while adding much-needed functionality to them.
This, along with their versatility makes shades one of the most sought-after and one of our best-selling window treatments.
There are a lot of benefits of shades that you need to know before buying one for yourself. 
First, shades are excellent to regulate the amount of light coming into your room. You can choose shades that let in as much light as possible, like sheer shades.
On the other hand, you can get blackout shades to block out light.
Or you can choose dual roller shades for both of these functions. 
Apart from light, shades are very handy in protecting from harmful UV. Roller solar shades for windows protect both you and your furniture from sun damage.
You can also get shades to increase the energy efficiency of your home, which is a big selling point of cellular shades. 
Shades can also offer a lot of aesthetic value to your home apart from functionality.
Woven wood shades are made entirely from natural materials. This not only provides the room with a soft texture but also enhances its aesthetics by giving it a natural look. 
Finally, shades are widely versatile and have a high stylistic value. Some shades, such as dual Roman shades offer multiple functions, while also being quite stylish, making your life that much easier.
These shades are the best to increase the functionality and aesthetics of your home. Go through our rich selection of shades, and choose the one that goes well with your tastes, and needs. 
INTRODUCING Empire Windows Treatment Center
In deciding on a provider of your window coverings and window treatments we would like to think our name, Empire Window Treatment, is on the forefront of your mind. For over 20 years we have been known as the company that do windows and blinds, but we offer so much more than this.
We also provide full repair / maintenance service for all types of the blinds, drapes, curtains and shades.
What is the difference between shades and blinds?
A lot of people get confused between shades and blinds when they go to buy window treatments. Shades are made from a single layer of material, while blinds are much more solid, with multiple vertical or horizontal slats.
Are shades automatic?
Not all shades are automatic, but you can make buy automatic shades that either run on remote or batteries.
Are shades customizable?
Yes, shades are highly customizable to fit windows of any shape and size.
What are shades good for?
Shades are one of the best options to regulate light whenever you need to. They are also used to provide UV protection and increase aesthetic value.
These guys are absolutely terrific. Not only did Eli show up on time to make a sale, he was actually early to do the installation. C'mon who ever heard of contractors being on time on both ends? Great customer service and I got my blinds earlier than I expected …. and they are exactly what I wanted. You will make a huge mistake and waste your time using anyone else for you window coverings. NO NEED TO COMPARISON SHOP. Eli is the one!!!
Brenda Goodhart
June 2, 2023
What can I say. Eli is an amazing representative. He recommended motorized roller shades and they look spectacular. My wife who is probably the most hardest pleasing woman in the world raves about these blinds. I would recommend the motorized shades to everyone. Simple easy to use. Thank s Eli
Vladimer Aulov
February 24, 2023
I purchased a wooden shade for my bedroom 2 1/2 weeks ago and am very pleased with it. The solid wood looks lovely next to my bookcases and contrasts well with my blue walls. The remote device for lifting and lowering the shade is convenient. Ely, my salesman and installer did a great job. He came to my apartment with large selection to show me. The delivery installation were on time and perfect. I have only nice things to say about this experience.
Joan Yablon
January 8, 2023
Empire window did an incredible job with all our window treatment! Eli from the team was incredibly helpful and patient as we had to go back and forth several times. He was creative in find solutions for an unconventional set of windows and limitations and we couldn't be happier with the results! The prices are also unbeatable and I'm glad to say the the quality is superb. We have motorized shades in our bedroom that are so quiet, Venetian blinds for our office and beautiful linen drapes for our living room. Highly recommended!
maya naveh
December 12, 2022
I've used Eli at empire blinds twice. He is quick and efficient! Good prices, he also has a great eye for style (which I don't). Very happy with their service and our blinds!
Brendon
September 14, 2022
Eli was great, professional and communicative during the whole process of getting shades for my new apartment!!!! He made it quick & easy from the consult to the install!! Would def recommend to friends and family!! Thanks so much again for the awesome shades!!!
Eric Gerson
July 27, 2022
5 stars for Eli and Empire Window Treatment Center! Our Hunter Douglas Silhouette blinds were a disaster-a filthy mess( believe it or not we had them installed in 1997). During our apartment renovation our decorator insisted that we would have to throw them away and spend thousands of dollars on new blinds. I called Empire Window Treatment Center and Eli came over, looked at them and assurred us he could clean them and get them to look brand new. My wife and I, as well as our decorator were all a little skeptical, but sure enough, when Eli brought them back they were spotless and indeed looked brand new! As an added bonus, Eli is a really nice guy. Thanks Eli!!
Andrew Kramer
April 28, 2022
Ellie is the go to for blinds! I told him I want simple back blinds for my barbershop. He said no problem showed me the product and killed it ! He is very easy to work with , fast and clean installation! Would highly recommend this company for window treatments
Scissorhands Barbershop
April 8, 2022
Fantastic find. The service and shades itself are high in quality. The sales representative keeps his word, comes on time, delivers exactly what we needed, installs shades in no time. Price for installment is included in total price. A tiny con: When I was still shopping around and asked the company to wait for a while it was obvious, they got offended. Overall it was good experience and satisfaction with the final result.
Elena Ivanova
February 25, 2022
Working with Eli was a positive experience. He had really beautiful swatches, and helped me choose solar and blackout shades. All my windows are custom size. He was patient, polite and professional. The window treatments look great, and I am considering ordering some roman shades or curtains to complete the look.
Sasha S.
February 14, 2022
Our Address (By Appointment Only)
180 Lexington Ave, Ent 34th street, 
New York, NY 10016
empireblindsandcarpet@gmail.com
Get Your
25% OFF

For First Service