Get Your
20% OFF

For First Service
What our clients says about us
Good quality and good services.i highly recommend Empire Window treatment store
Faina Kovaleva
May 30, 2022
Fantastic. They are highly responsive, able to evaluate your windows for potential shades promptly and able to accommodate just about any size and desired style. They are also transparent about their pricing and the timeline for receiving and installing the shades. Highly recommended 👍
Andrew Sanders
May 30, 2022
They did an amazing job. They look great! Guy was extremely helpful in setting up the installation. They are all very professional. I would highly recommend them to everyone!
David Smith
May 30, 2022
I'm absolutely delighted with my new blinds, and with the service from Empire Window Treatment Center! I dealt with David who is a true gent. He came out and took the measurements, ordered the blinds, and within 3 weeks they were fitted on every window in the house. The quality of the blinds and finish is impeccable, -they look amazing, the service was second to none, and all at a very reasonable price. Would highly recommend!
Charles Humphrey
May 30, 2022
Incredibly helpful and thoughtful. The floor is beautifully laid, the skirting boards are tight. No other upholsterer for us!
Jason Taylor
May 30, 2022
Excellent service!!! They did a fantastic job, we actually got out blinds installed much quicker than what was advertised. Really fast and professional.
Terry Young
May 30, 2022
From the minute of submitting my order right up to fitting the blind was one of the easiest processes. David was very professional and double checked my order with me before placing it. Blind arrived within the 2 week period he stated, high quality, easy fixtures (even managed to hang it myself) with strong cord mechanisms. Such an affordable price, would highly recommend Empire Window Treatment Center and will be returning soon to glam up my kitchen. I can assure you prices can't be beat. Thanks again
Patrick McGuirk
May 30, 2022
I like that they have many options. I've been ordering cost effective blinds for my investment properties and my own home. Great service and price.
Rose Wang
May 30, 2022
Very professional crew Fair price good quality windows use them!
Bilias Bill
May 30, 2022
So nice, so professional and very fast! Loved the quality the wervice and the price! Would highly reccomend them to anyone!
Carl McCord
May 30, 2022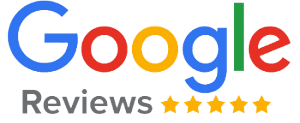 Our Address (By Appointment Only)
180 Lexington Ave, Ent 34th street, 
New York, NY 10016
empireblindsandcarpet@gmail.com