Get Your
25% OFF

For First Service
What our clients says about us
I've used Eli at empire blinds twice. He is quick and efficient! Good prices, he also has a great eye for style (which I don't). Very happy with their service and our blinds!
Brendon
September 14, 2022
Eli was great, professional and communicative during the whole process of getting shades for my new apartment!!!! He made it quick & easy from the consult to the install!! Would def recommend to friends and family!! Thanks so much again for the awesome shades!!!
Eric Gerson
July 27, 2022
5 stars for Eli and Empire Window Treatment Center! Our Hunter Douglas Silhouette blinds were a disaster-a filthy mess( believe it or not we had them installed in 1997). During our apartment renovation our decorator insisted that we would have to throw them away and spend thousands of dollars on new blinds. I called Empire Window Treatment Center and Eli came over, looked at them and assurred us he could clean them and get them to look brand new. My wife and I, as well as our decorator were all a little skeptical, but sure enough, when Eli brought them back they were spotless and indeed looked brand new! As an added bonus, Eli is a really nice guy. Thanks Eli!!
Andrew Kramer
April 28, 2022
Ellie is the go to for blinds! I told him I want simple back blinds for my barbershop. He said no problem showed me the product and killed it ! He is very easy to work with , fast and clean installation! Would highly recommend this company for window treatments
Scissorhands Barbershop
April 8, 2022
Fantastic find. The service and shades itself are high in quality. The sales representative keeps his word, comes on time, delivers exactly what we needed, installs shades in no time. Price for installment is included in total price. A tiny con: When I was still shopping around and asked the company to wait for a while it was obvious, they got offended. Overall it was good experience and satisfaction with the final result.
Elena Ivanova
February 25, 2022
Working with Eli was a positive experience. He had really beautiful swatches, and helped me choose solar and blackout shades. All my windows are custom size. He was patient, polite and professional. The window treatments look great, and I am considering ordering some roman shades or curtains to complete the look.
Sasha S.
February 14, 2022
Eli and his crew are professional, efficient and very neat. I am very happy with the work he did to install curtains and would recommend him to anyone. Plus Eli is genuinely a nice person and a pleasure to work with.
Laura Mistretta
January 26, 2022
I had an awesome experience with this company. Eli was amazing throughout the process. He arrived on time for our first meeting and provided excellent suggestions for motorized blinds. After my wife approved our color choice it only took about 30 days for the blinds to be ready for installation. The blinds were installed this afternoon and they look great. I can't say enough good about Eli. He is honest, hard working and the kind of person you want to do business with. I highly recommend Eli and his company. Oh, and his price was reasonable. This is the guy you want to work with in NYC!
Dan Larson
January 25, 2022
Courteous and professional service. We had to have our vertical blinds repaired. Other places we called didn't even return our phone calls. Eli was easy to work with, and the work was done quickly and efficiently.
R & C Lajoie
January 20, 2022
Worked with Eli!! He came for a consultation, measurements, and had great options for the blinds to show us. Easy to work with and great communication along the way! Would highly recommend
Ashlee Virtue
January 11, 2022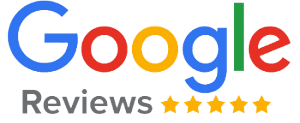 Our Address (By Appointment Only)
180 Lexington Ave, Ent 34th street, 
New York, NY 10016
empireblindsandcarpet@gmail.com