When deciding which curtains to go with, it is especially helpful to go through your options with your designer in order to ensure which style best suits your home. For those hard-to-reach windows, motorized blinds, shades and drapes are the best options to consider.
Motorization (make blue and send to motorization benefits) means being able to open and close your windows with the push of a button. This is especially helpful if you have large windows or if you live in a high-rise building.
How it works
Motorized windows (make blue and send to motorized companies and more) can be controlled with a remote, making it easy to adjust the amount of sunlight and fresh air coming into your home. You can also set them to open and close at specific times, so you can let in a cool breeze before bedtime or keep the heat out during the day. If you're looking for a way to make your windows more convenient, motorization is the way to go.
Motorized Shades
Motorized shades are a great way to make your windows more convenient. With the push of a button, you can open and close your shades, letting in natural light and fresh air or keeping out the heat or cold. With these shades to program good light-blocking, this ensures better sleeping patterns. One contribution to a healthy lifestyle is to get shades that help regulate sunlight.
Design options
Being that this is a wireless battery-powered option, this ensures a quick and safe installation! Simply connect them and use the included remote. Taking this a step further, you are able to use the voice control option to open and close your shades. In no time, you will be conversing with your window treatments quickly and easily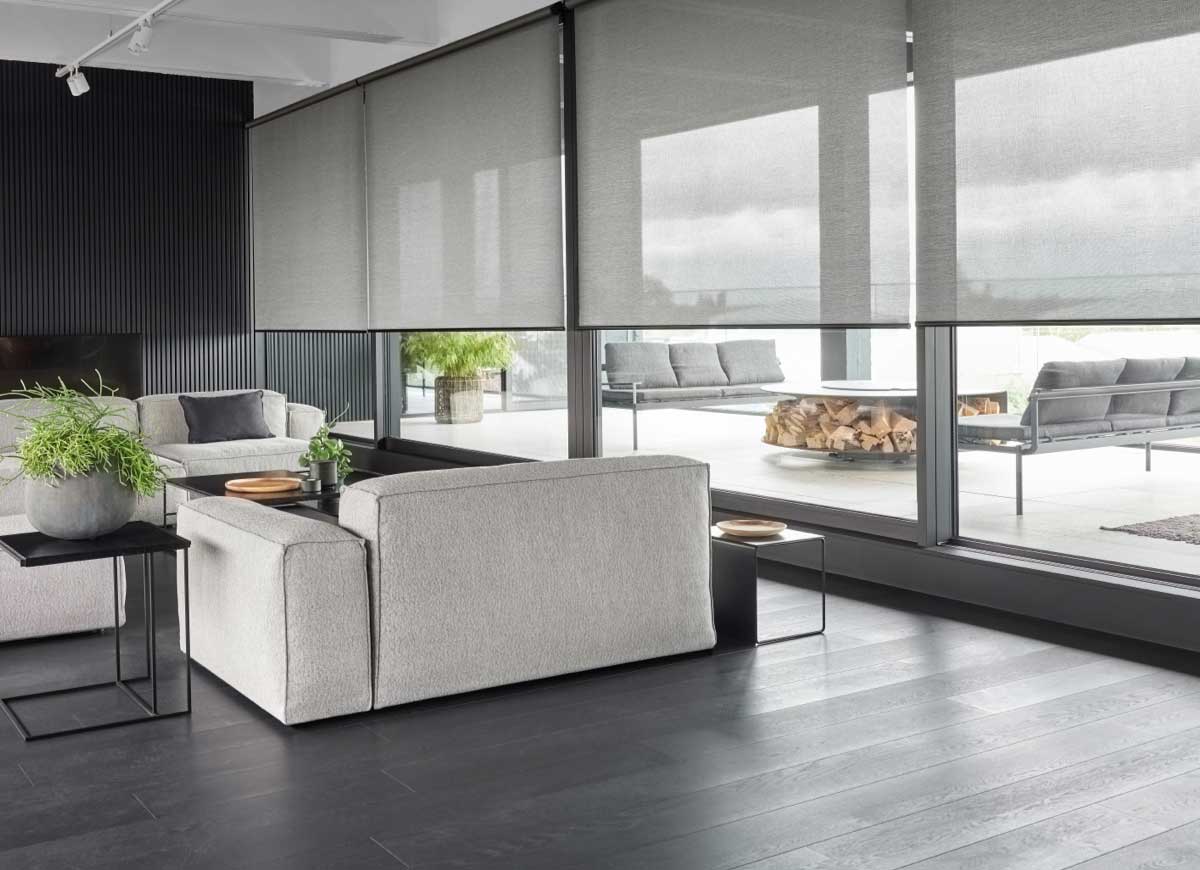 Fabric Options
Our most popular fabrics are transparent weaves. These weaves provide "see-through" or a sense of "openness" within the room. Also, translucent fabrics are intended to allow varying degrees of light through, but objects behind the fabrics, unlike transparent materials, are not discernible. Be sure to discuss further fabric options when speaking with your curtain (make blue and send to custom curtains vs retail) and shade designer!