These drapes (make blue and send to drapes) are perfect for bedrooms, home theaters, or any space where you want to block out light. Black-out drapes can help you sleep better, watch movies without distractions, and create a more intimate setting in any room. Choose from a variety of styles and fabrics to find the perfect black-out drapes for your space.
Blackout Curtains are typically made from heavy fabric such as damask or velvet; since those materials are naturally heavy enough to have a light-blocking quality. The skilled seamstresses at Alluring Window know just how to pair linings with lighter materials to give your decor the look you want, while still creating blackout drapes that will truly blackout a room.
Product Features
Blackout drapes are perfect for those clients that love that natural "dark" room effect. With these drapes, they are long-lasting which many clients enjoy. These curtains are effective in blocking sun rays from entering the room, reducing noise due to the dense materials used in the production of these curtains. They come in different designs, and colors, it helps in giving better sleep and protecting furniture, rugs, and interior decoration from ultraviolet rays that causes fading.
Design Options
They come in different drapery styles, depending on the type of design the curtain rod goes through. Draperies with rings (make rings blue and send to what are the differences between ring top…)are more comfortable, it makes opening and closing the curtain easier. They are sown with wider sides and longer lengths for an effective blackout.
These drapes are also known as a good source of energy saving. They help retain heat during the harsh cold weather and withhold heat when the summer peaks out. Having such a comfortable option for drapes makes it easier for clients to decide what best suits their needs.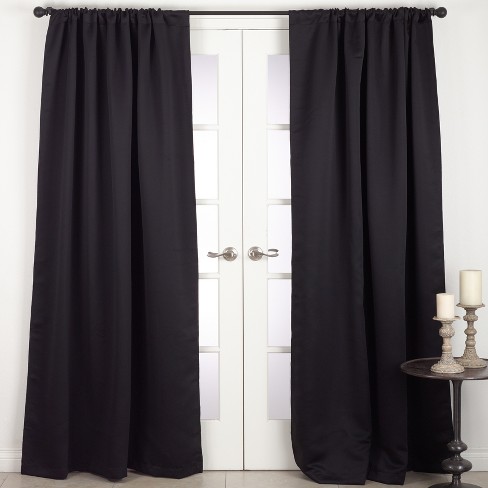 Care
Blackout curtains (make blue and send to how to clean my curtains) last longer due to the material they are made of. Mostly, drapes that are free from coating chemicals are more durable and functional as they are responsible for blocking out rays of light. These drapes have a better lifespan compared to other curtains. To ensure long-term care, be sure to ask our designers for further details on materials and care before truly deciding.